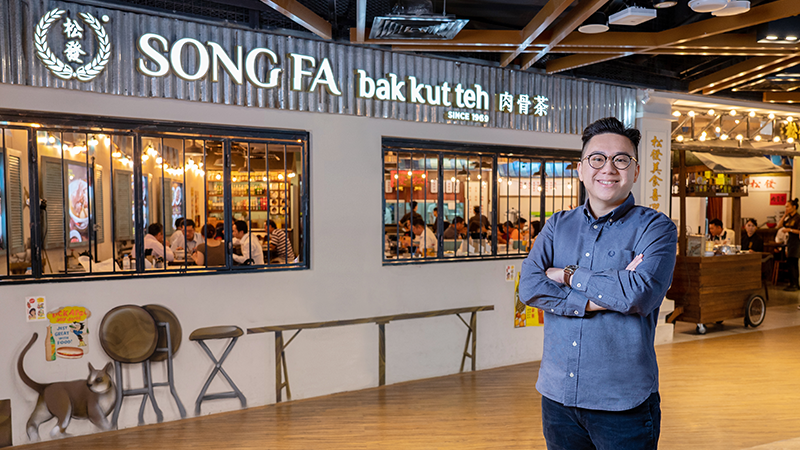 Managing Director's Note #songfa50
18 Nov, 2019
Heartfelt thank you to everyone who believe in me and the brand Song Fa Bak Kut Teh.
Looking back, when I took over the business in 2007, I wanted to revolutionize the brand, to introduce a traditional dish with a refreshed concept to the new generation while staying true to the authenticity of the Teochew legacy. I found myself facing hurdles to convince the founding team to adapt to digital transformation like the implementation of the POS system (Point Of Sale) and moving our operations out of a stall in a coffeeshop into a shop, with investments on branding, decor and improving customer experience. With resilience, I was determined to push through my ideas for the brand to stand out and grow.
In view of how far we have come, I have never expected this. I was only focused on making sure that the brand will be recognized by as many Singaporeans for our quality and ambience, because Bak Kut Teh was often in the shadows of other more popular dishes like Chilli Crab, Chicken Rice and Laksa. So, to have grown to multiple outlets with awards under our belt is really more than a dream came true.
With your recognition and support, I will continue to embark on the journey to build on the brand and to grow it regionally and hopefully someday, internationally. It is my vision to build generations of Bak Kut Teh lovers.
Lastly, I would like to thank my father, Mr. Yeo Eng Song for creating and building the foundation of the brand; the Pioneer batch of staff who built the brand with me when I took over; and last but not least, the current staff who have continued the efforts.